Frances Amelia (Fanny) Fisher
F, b. 1836, d. 1880
     Frances Amelia (Fanny)
Fisher
was born in 1836. She died in 1880.
Wilfrid Tatham
M, b. circa 1900, d. circa 1975
     Wilfrid
Tatham
was born circa 1900. He married
Rachel Ellen Julia

Balfour
, daughter of
Maxwell (Max)

Balfour
and
Nina

Joachim
, circa 1930. Wilfrid Tatham was a competitor in both the 1924 and 1928 Olympic Games and house-master at Eton. He served with the Coldstream Guards in both World Wars and was awarded the MC for his part in the battle of the Canal du Nord in 1918. In 1942 he was wounded and taken prisoner, escaped to Italy, was recaptured and taken to Germany. He later worked for the British Council in Athens and Brussels. After retirement, he and Rachel lived in St Helena, where Wilfrid died circa 1975.
Admiral John Henry Rushworth Jellicoe 1st Earl Jellicoe
M, b. 5 December 1859, d. 20 November 1935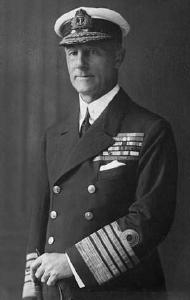 Admiral Sir John Jellicoe
     Admiral John Henry Rushworth
Jellicoe
1st Earl Jellicoe was born on 5 December 1859 at Southhampton. Sir John Rushworth Jellicoe joined the Royal Navy in1872 and served in the Eyptian War of 1882. In the years prior to World War I (1914-18) Jellicoe served as Director of Naval Ordnance from 1905-7, and Controller of the Navy from 1908-10. Churchill, then First Lord of the Admiralty, appointed Jellicoe second-in-command of the Grand Fleet in November 1911. Jellicoe was appointed First Sea Lord in 1916. He retired from active service in 1917. He was made Governor General of New Zealand after the war from 1920-24. He died on 20 November 1935 at age 75 and is buried in the crypt of St. Paul's Cathedral.
Gladys Pauline Watson
F, b. circa 1886, d. 1964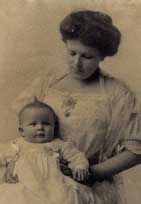 Gladys Pauline
Watson
was born circa 1886. She married
Loren Montague

Cowdrey
, son of
Nathaniel A

Cowdrey
, circa 1906. Gladys Pauline Watson died in 1964.
Loren Montague Cowdrey
M, b. 1881, d. 1945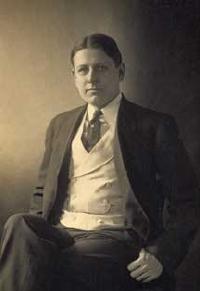 Loren Montague
Cowdrey
was born in 1881. He married
Gladys Pauline

Watson
, daughter of
Arthur Wellesly

Watson
and
Anna Josephine

Sutton
, circa 1906. Loren Montague Cowdrey died in 1945.
Dr Henry Hoile
M, b. circa 1800, d. after 1840
Margaret Ogilvy
F, b. 30 November 1807
     Margaret
Ogilvy
was born on 30 November 1807. She married
Dr Henry

Hoile
circa 1829. As of circa 1830,her married name was Hoile.
David Ogilvy of Parkconon
M, b. 18 August 1767, d. 1 December 1828
     David
Ogilvy
of Parkconon was born on 18 August 1767. He married
Anne

Fitchet
on 25 February 1807. David Ogilvy of Parkconon died on 1 December 1828 at age 61.